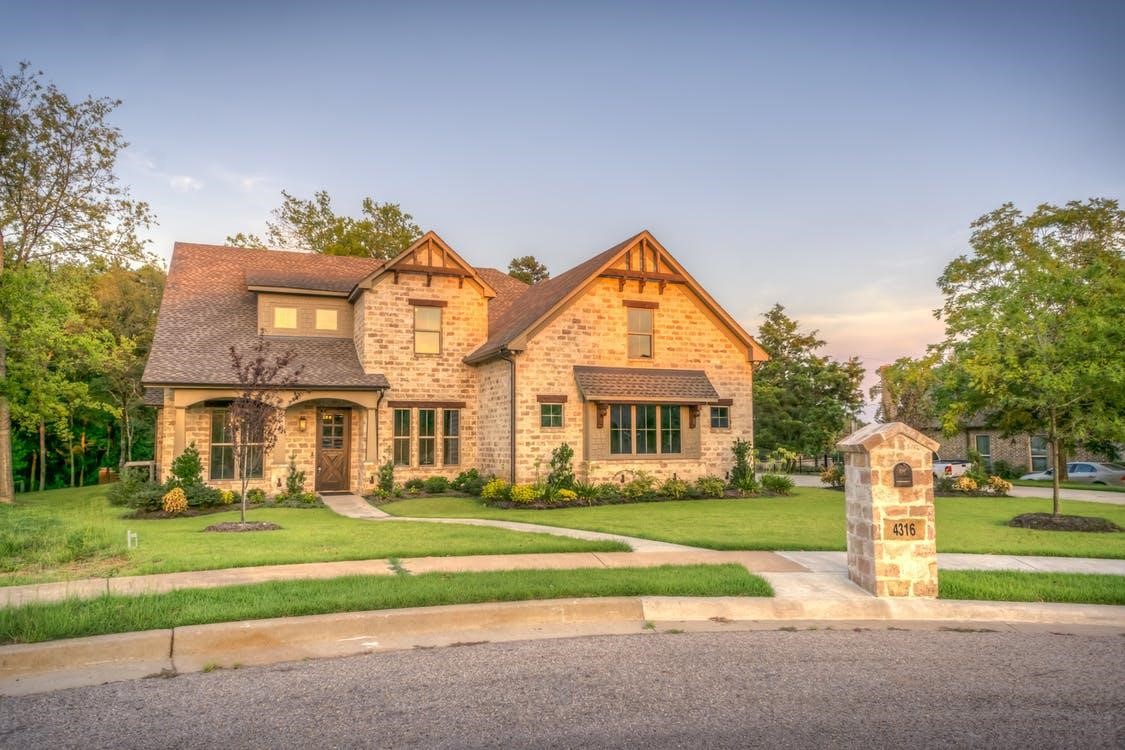 By Natalie Jones, Advice from HomeOwnerBliss
Photo credit: Pexels.com
How to Buy a Home Together and Still Stay Together
Buying a home together is a dream come true for many couples, but they don't know it can quickly turn into a nightmare. The home-buying process can actually break a relationship, and you may discover some fundamental differences in how the two of you handle money matters. Learn how to get through the home-buying process without losing your love.

Talk before you look
Before you start looking at listings, sit down and talk about the home you'd like to have. Is having an extra bedroom as an office or home gym a must-have? Do you need a large living room with wall space for a big TV? How about the size of the closet in the master bedroom, or the differences between a shower and a bathtub? Do you need a garage, a basement, a big yard?
Now, face the realities of a home you can afford. Be serious about what you can't live without, and be ready to face the fact that you may not be able to have a home gym room or a huge basement. There may be some features you'll have to save for your second or third home. Be honest about what you need and make a list of the absolute must-haves.

Speak with a Lender and RealtorIt's important to find out how much home you can afford to own. A Lender can tell you a pre-approved amount of money for a home loan, so you'll have a much better idea of how much the monthly mortgage will cost, according to Discover.
Be honest with yourself about your current financial situation, debts and all, and speak with a Realtor. They know all the formulas and they know the home market, and they can give you genuine and honest advice. Your income, your credit score and your past debts will all factor into your bank loan.

Buy what you can afford
If you don't make enough money in a single week with your combined incomes to pay for the projected mortgage, then you don't make enough money for that home. It's always okay to buy a little less home. It's never a good idea to go for a little more home. Economies crash, companies go out of business, politics happen and things can change. It's much better to start with a home that you know you can afford easily.
Don't forget about the additional costs of a home. You'll need to pay for home insurance and some new bills. If you're coming from an apartment, remember that there will be a garbage bill, a water bill, property taxes and maybe neighborhood association fees.

Consider the upkeep
You may be able to afford to have a lot of home, a place with multiple bedrooms and a big yard, but are you prepared for everything that goes with home ownership? Remember that someone has to mow the lawn, clean the gutters, wash the windows and prune all the landscaping. Take a realistic look at the property you have and view it all with a bit of a cynical eye.
Maintain your relationship
Buying a home can be incredibly stressful, and for many couples it tends to highlight the differences between the two of you. Many couples discover new information about each other during this process, and it can all be eye-opening.
Don't let home buying be the thing that breaks you because this should be a happy time. Take frequent breaks from your home-buying process. The two of you need to take a day off every once in a while to go on a date and spend quality time with each other. Talk to each other respectfully when you are discussing home buying and remember not to play the blame game when it comes to income, past debts and other financial issues.