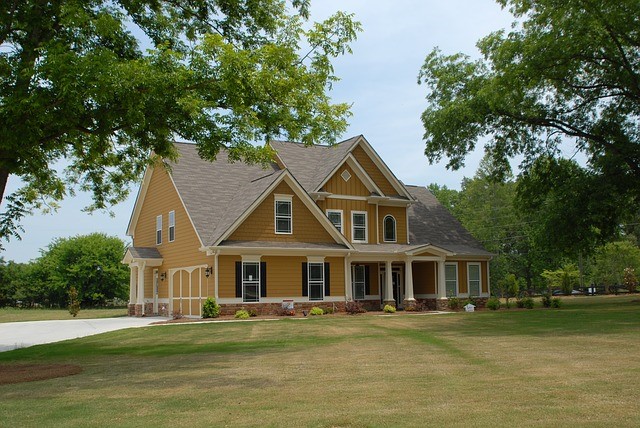 By Natalie Jones, Advice from HomeOwnerBliss
Photo via Pixabay by Paulbr75
Buying your first home can be a very stressful process. There are many details to take in and considerations to make, and you may have well-meaning friends and family members giving you different pieces of advice that will leave your head spinning. It's important to set a budget, create a good plan, and do some research before making any decisions so you don't find yourself in a tight spot down the road.
One of the keys to making the homebuying process a painless one is making sure you have the time and money to get through it all without any nasty surprises. Start the planning process early so you won't feel stressed to get everything done in a short period, as this can lead to hasty decisions that you may regret. You'll also want to talk to your friends and family about ways they can help the process along, such as helping you look for the right home or pet-sitting on moving day.
Keep reading for some great tips on how to make buying your first home a smooth process.
Get Some Funding
It's imperative that you figure out your financing options well before you start looking for a new home. Create a budget, get pre-approved for a loan, and make sure you have a cushion in your savings account for unexpected home repairs. Even if the home is just a few years old, there could be issues with flooring, plumbing, or heating/air, all of which can leave a big hole in your wallet. Setting aside some cash will help give you peace of mind and reduce stress. Go here for some great DIY tips.
Set Realistic Goals
You and your spouse or partner may have a long list of things your new home should have, but it's important to be realistic in your house-hunting goals, and keep in mind that no home will be a perfect match. The key is to find one that's closest to your needs and make sure you'll be able to make changes down the road to bring it to where you want it. Sit down and make a list of all the dealbreakers — things you absolutely have to have — and add things you'd like to see in a new home but don't need.
Set Up for the New Place
Moving into a new home often requires buying new furniture, dishware, pots and pans, and linens. Even if you have all of those things already, work new items into your budget. First-time homebuyers should remember from renting that mats, towels, shower curtains, and waste baskets are necessities, but if the number of bathrooms in your new home is increasing, the amount of these items you need will increase, as well. Having these things ready to go will help you set up your new place quickly and efficiently. Check out great tips on how to put your new home together.
Say No to Credit
It can be tempting to say yes when a cashier asks you to open up a new line of credit at the store, but declining could help you in the long run. Not only do new lines of credit ding your credit score — making it harder to secure financing for bigger things like cars and homes — they can also put you deeper into debt, making it that much harder for you to stay on top of the mortgage and monthly bills.
Finding the right home for you and your family can take a while, so try to be patient during this process. Once you've found a few you really like, narrow down the options by taking a look at the pros and cons of each property. With a solid plan in place, you can find the home of your dreams in no time.
Helpful links:
Down Payment Assistance Areas and Programs
Public Servants Discounts and Rebates
Job Loss Prevention Program
Veteran Financing Loan Expert – Shane Johnson, Marine
Contacts:
Info@ScatesRealtyInvesments.com
352-404-8960