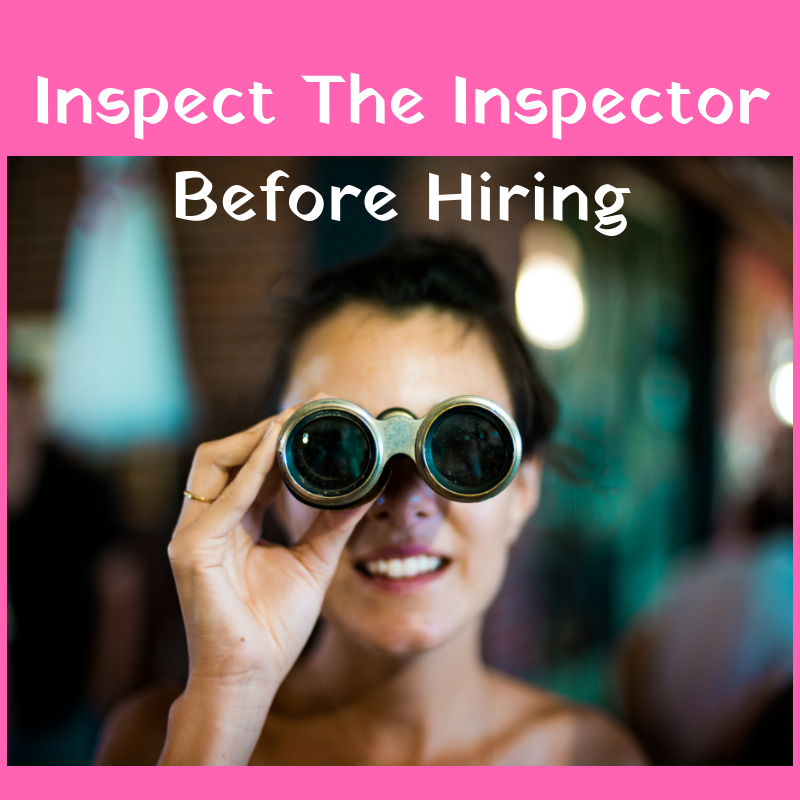 A professional home inspection helps consumers learn about the condition of a home before making a purchase, but not all home inspectors are created equal.
According to HouseMaster, the oldest and most experienced name in home inspections, consumers often only ask for information about fees, but price should not be the deciding factor. Saving a few dollars on a home inspection could cost you thousands down the road. Consumers should ask a few more important questions when shopping for a home inspector:
Does the inspector have access to ongoing education and technical support? Many states now have some form of licensing or registration for home inspectors, but do not provide adequate continuing education and support. Look for a well-trained home inspector who also has access to an experienced technical staff and extensive reference information.
Is the inspector tested or re-certified annually? Make sure that a home inspector is tested every year—not just when they completed training—to ensure they are up to date on potential conditions in a home.
Does the contract outline the scope of the inspection? A home inspector can't see through walls or under carpets, and, depending on the area, there may be other things an inspector can't inspect. A professional home inspector should provide detailed information on the scope of the inspection prior to its start so that clients understand what to expect.
How is the inspector's phone answered? The way an inspector handles incoming calls is often indicative of the quality of service. Be wary of inspectors who answer calls while on inspections or driving to them. Look for an inspector with a professional office staff that can schedule your inspection quickly, provide a detailed description of services, and answer all your questions.
Does the inspector back his inspection with a written guarantee? A home inspection is not an insurance policy against future repair needs. However, good home inspectors will stand behind the accuracy of their findings. Ask if the inspector provides any kind of written guarantee and make sure it's not a third party policy.
Does the inspector have a professional Web site? The internet gives consumers the opportunity to do their homework online, including shopping for a home inspector. Review the Web sites of several inspectors to see if the site is professionally developed, offers current and useful information, a sample report, client testimonials and more details on the qualifications of the inspector.
There are plenty of home inspectors to choose from. Making a wise home purchase depends on whether you took the time to choose a qualified professional.
Remember, these tips are only general guidelines. Contact a professional if you have questions about a specific issue. More information is available online at housemaster.com.

This information is provided for general guidance purposes only. Neither DBR Franchising, LLC nor the local HouseMaster® franchise warrants its accuracy and assumes no liability related to its use. Contact the local franchise office and/or qualified specialists for advice pertinent to your specific house or circumstances. © Copyright 2008 DBR. Each HouseMaster franchise is an independently owned and operated business. HouseMaster is a registered trademark of DBR Franchising, LLC.