STEP ONE
We'll work closely with you to obtain all documentation within 7 days of the date of your application, ensure that it's complete and accurate, and submit it to loan processing for review.
STEP TWO
A loan processor will review your documentation within 24 hours and complete that review within 2 days of receipt. The processor will then submit your loan to underwriting.
STEP THREE
Your loan will be assigned to an underwriter who will complete an initial review within 24 hours. If any conditions are required, your loan will be sent back to the processor to clear them and prepare for closing — all within 7 days of the underwriter's initial review. Once complete, the loan will be sent back to underwriting for final review and approval.
STEP FOUR
The underwriter will issue a clear to close (CTC) and assign the loan back to the processor who will inform all parties of the CTC, verify the closing date and time, and place the loan in the closing queue. The closer will have 24 hours to provide closing documentation to the settlement agent.
STEP FIVE
You'll attend the closing with your agent and sign all remaining documentation.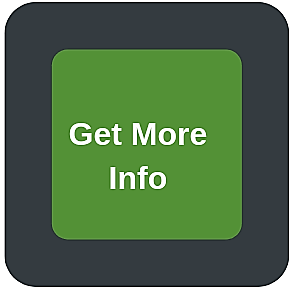 DISCLOSURES & LICENSES | PRIVACY STATEMENT | TERMS & CONDITIONS
Available for first lien mortgage purchase money loans or refinance loans. Program discounts can only be redeemed by closing a loan through CrossCountry Mortgage, Inc. Discounts will be redeemed at closing in the form of a $2,198.00 lender credit. Borrower cannot receive cash at closing. Approval subject to CrossCountry Mortgage, Inc., mortgage insurance, and loan underwriting guidelines and property approval for all loans. Available only on loans originated through completed residential mortgage loan applications received directly by CrossCountry Mortgage, Inc. Loan program terms and conditions are subject to change without notice. Membership must be presented with an application for a residential mortgage loan. Only one offer per loan transaction will be accepted. No cash value. Offer will be rescinded if the borrower elects to cancel the loan transaction or the conditions for sale of the loan change. CrossCountry Mortgage, Inc. has the right to accept, decline, or limit the use of any discount or offer. All loans subject to underwriting approval. Certain restrictions apply. Call for details. CrossCountry Mortgage, Inc. is an FHA Approved Lending Institution and is not acting on behalf of or at the direction of HUD/FHA or the Federal government. Certificate of Eligibility required for VA loans. To obtain a HECM, you must take an approved counseling course available at little to no cost and receive a certificate of completion that will be required during the application process. While you won't make any mortgage payments, you will still be responsible for property taxes and homeowners insurance and upkeep of the property. NMLS3029 (www.nmlsconsumeraccess.org).
COPYRIGHT © 2019 CROSSCOUNTRY MORTGAGE, INC. ALL RIGHTS RESERVED.