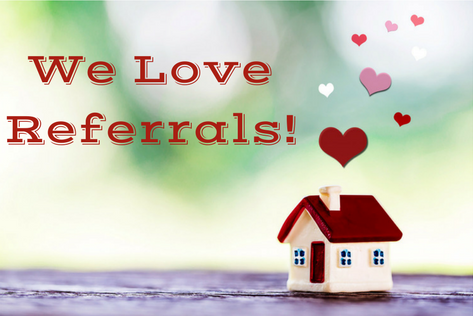 For years, Realtors and Industry Professionals have chosen to refer their clients, family and friends for Real Estate Services and Property Management to Scates Realty & Investment Properties, Inc. more than anyone else.
Real Estate Referrals:
Relocation clients or Language Clients we'll send a referral check after closing!
Languages: Spanish, Portuguese, Creole, Filipino.
Property Management Referrals: (long or short term management)
Each time your client signs a property management agreement contract we'll send you a referral check!
Scates Realty & Pink Door understand the value that each client is to the Realtors, and we make sure to protect and nourish that relationship. Our promise to the Realtor is:
To protect and honor the relationship.

To never sell, rent or give out sensitive and private information to ANYONE.

To refer your client back to you when the time comes to sell their property or purchase another investment.

To keep confident all disclosed information regarding your client and their property.

To never refer them to another agent, regardless of their request.
Our promise to you as their Realtor are not just words. We stand firm in our commitment to be honest and ethical in all we do – so much so, that we're willing to put it in writing for you!
Eileen Scates, Broker
Scates Realty & Investment Properties, Inc.
400 East Highway 50., Clermont, FL 34711

#PopInThePinkDoor™
(352) 404-8960 Office 1-(866) 224-2083 Fax